Before Arte + Paul Insect partner of the Peace campaign to raise funds for Choose Love
Avant Arte, today announces a new collaboration with artist Paul Insect to raise funds for people around the world affected by conflict. 100% of proceeds will go to the charity Choose Love which works with local organizations around the world to support refugees and displaced people. Avant Arte & Paul Insect team up to create a limited edition screen print of a new work by Paul Insect – Peace. Peace was created by Paul Insect in response to the war in Ukraine. The artist posted the artwork across the UK to advocate for peace and stand in solidarity with all those affected by conflict.
Paul Insect said,
"The making of this peace poster took place because of the last war in Ukraine and wanting to show solidarity to all innocent people who see their normal life torn apart because of this new crisis and to support all people who have been affected by war or conflict over the years. It comes from long-standing artistic support to war-affected friends.
The limited edition Peace screenprint will be available for 48 hours only as a scheduled release between April 28 12:00 GMT and April 30 12:00 GMT 2022 via avantarte.com for €250.00.
The edition size of a timed version will be determined by the number of people who place an order during the 48 hour period. Once the release is complete, the size of the edition will be confirmed and the edition will no longer be available to order.
Choose Love is a charity that provides refugees and displaced people with everything they need, from life-saving search and rescue boats to food and legal advice. They work in 15 countries and in only 5
years have reached one million refugees and raised tens of millions for nearly 150 organizations providing support at every stage of the migration routes from Europe to the Middle East and along the US-Mexico border.
Categories
Keywords
Author
Marc Westall
Mark Westall is the founder and editor of FAD magazine, founder and co-editor of Art of Conversation and founder of the @worldoffad platform
Today it was announced that Gemma Rolls-Bentley has joined Avant Arte as Chief Curator. In the newly created role, Rolls-Bentley will lead Avant […]
Avant Arte opens its first exhibition in Amsterdam with long-time collaborator Paul Insect. The exhibition of original paintings and sculptures will be accompanied by a pair of exclusive print editions and an unprecedented view into the elusive artist's practice.
Avant Arte announces a first collaboration with the Swedish duo Nathalie Djurberg & Hans Berg. The Advantage, a series of […]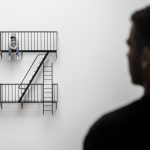 On November 11, 2020, artist duo Elmgreen & Dragset and Avant Arte, the world's largest online community of art lovers, are launching a new edition titled THE FUTURE.