'Book it now:' Bridal Festival returns to Spokane Convention Center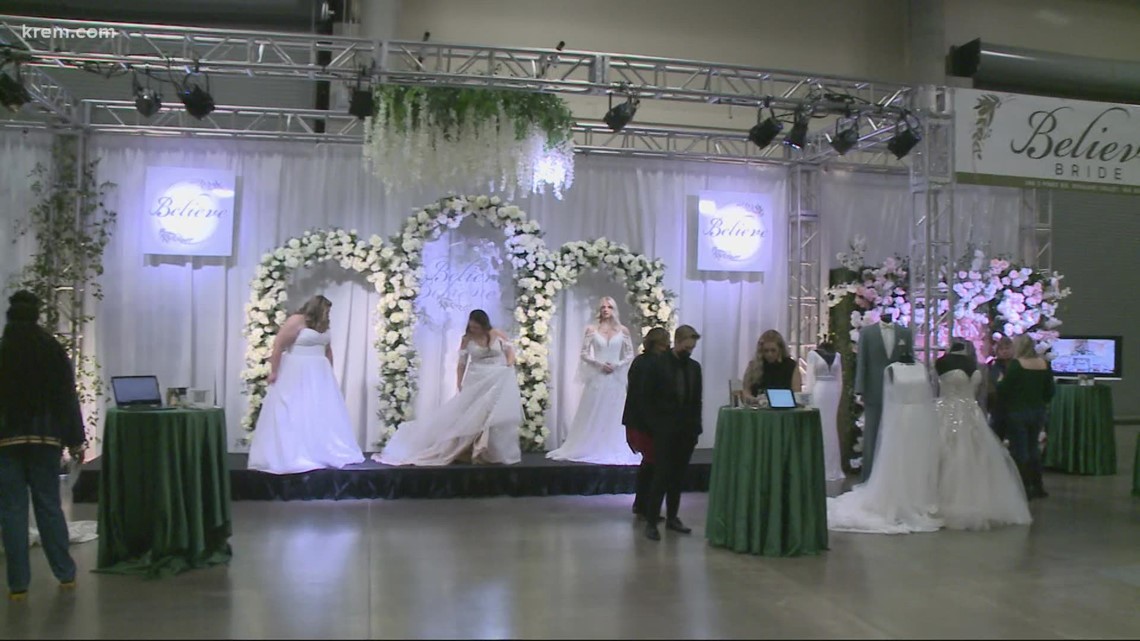 Covid has postponed thousands of weddings, now couples are trying to get married.
SPOKANE, Wash. — The Spokane Bridal Festival returned to the Spokane Convention Center for its 30th anniversary this weekend.
The pandemic has put thousands of weddings on hold, now brides are rushing to walk down the aisle.
"Everyone is so fed up and wanting to move on, brides are trying to plan their weddings," Bride Festival producer Tammy Schneider said. Photographers, caterers and event planners book up quickly.
"Everybody's booked. Everyone I've talked to is booked, so we'll just keep playing by ear," said Lea Dilling, who recently got engaged.
Christian Rosenau, owner of Complete Weddings and Events, said he had to turn some couples away.
"We are very full for this summer season, Fridays and Sundays still have good availability, there are a lot of Saturdays where we are quite full," Rosenau said. "If your wedding is this year, book it now. If your wedding is next year, book it soon. You'll get better prices."
Events like the Bridal Festival make planning a breeze.
"A bride can come here, plan her whole wedding under one roof in one weekend. We have everything and anything, cakes, dresses, tuxedos and venues," Schneider said.
The Bridal Festival continues on January 23 from 11 a.m. to 4 p.m.
RELATED: Bride Festival Ticket Contest
RELATED: Northwest Interior Sellers See Surge In Couples Marrying After Pandemic