Former US Secretary of State Hillary Clinton delivers a 'Politics and Beyond' lecture at South Shields School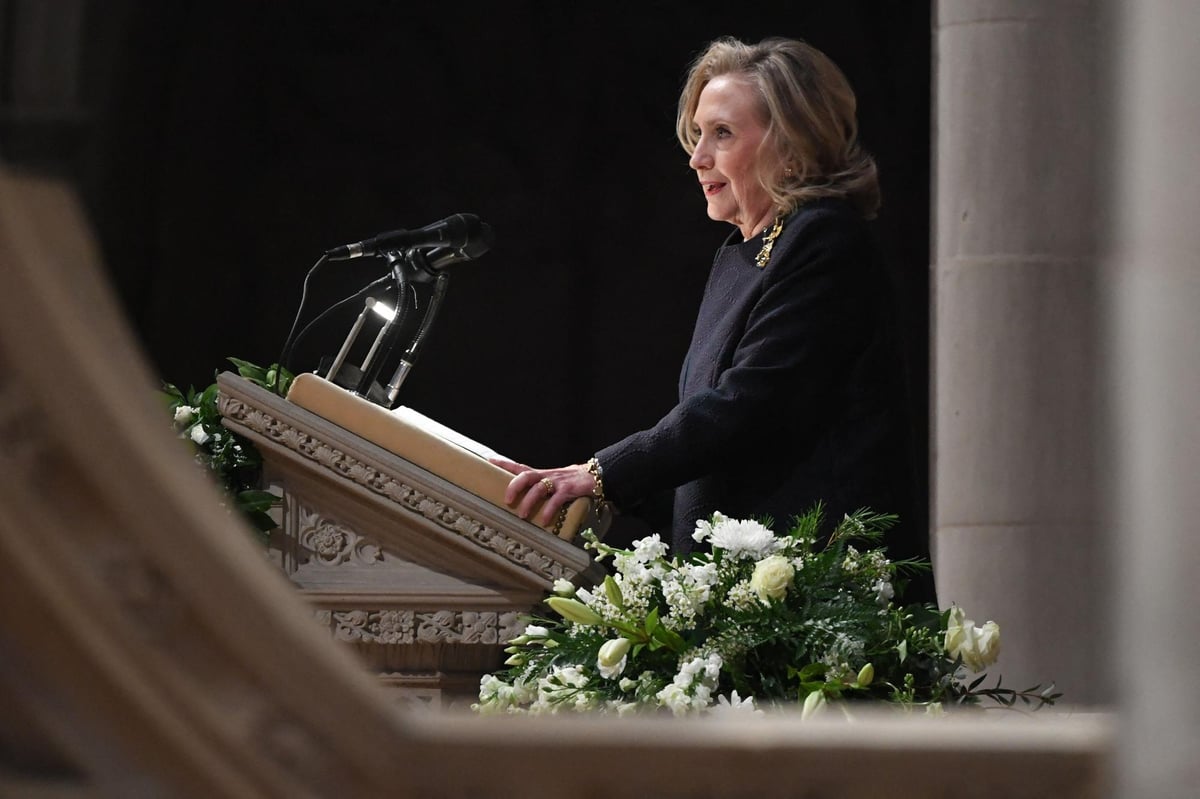 The conference, held at Harton Academy on Friday June 3, featured a question and answer session led by former South Shields MP and Secretary of State for Foreign, Commonwealth and Development, David Miliband .
It was the 18th conference in a series that began in 2001 and the 12th to be held at the Harton School.
David Miliband asked Clinton about all things politics as well as her lifelong experience in public life.
Former US Secretary of State Hillary Clinton is coming to South Shields for the "Politics and Beyond" conference. Photo by SAUL LOEB/AFP via Getty Images
He said: "A lot of people have asked me how hard it was to persuade Mrs Clinton to come to South Shields and I want to tell you how easy it was, which says a lot about Hillary.
"Hillary called me in December and at the end of the conversation I said that for 20 years we had the annual conference and I asked her if she was interested in coming to a Northeast community that was determined to improve and always looking for new answers, and in the blink of an eye, she said yes.
During the hour-long talk, Hillary was asked about a variety of topics including US gun laws, Donald Trump, Brexit and how she remains so optimistic in "difficult times".
She said: "I was so intrigued to come here for this lecture series and also that my paternal grandfather's family was from this area and I hadn't really explored this so it just seemed so logical. "
The presidential candidate told the South Shields audience that she had kept herself busy in recent months by writing a book and hosting a podcast.
She said: "My book was a word of fiction but with a cautionary tale as it was written about some of the very important and dangerous threats that we face in the world.
"As a grandmother now, I feel a sense of responsibility that we need to do better for them because they haven't made any of this mess and we want to make sure they have a safer, more prosperous, more stable and more exciting."
Tickets for the event were free, but the demand resulted in 3,000 ticket requests being declined.
Asked about her optimism, Hillary said: "We want leaders who promote hope, kindness and love rather than fear, anger and hate and I think that's what we need because 'it's hard enough to live a life and make a living and if you' I'm not encouraged to get up every day and try to make the most of it and try to find common ground with other people.
"It's so easy to fall back into the idea that nothing works and everything is terrible, and it gives opportunistic politicians the chance to play us off against each other."
She added: "I think we need to be more hopeful and optimistic about the future that we will all inevitably encounter, so I want to do my part and I want to be a constructive advocate to help solve the problems. "