Four to receive the Steel-Hendrix awards; Rawle will give a Willson Lecture and lead a Gill Workshop at Hendrix College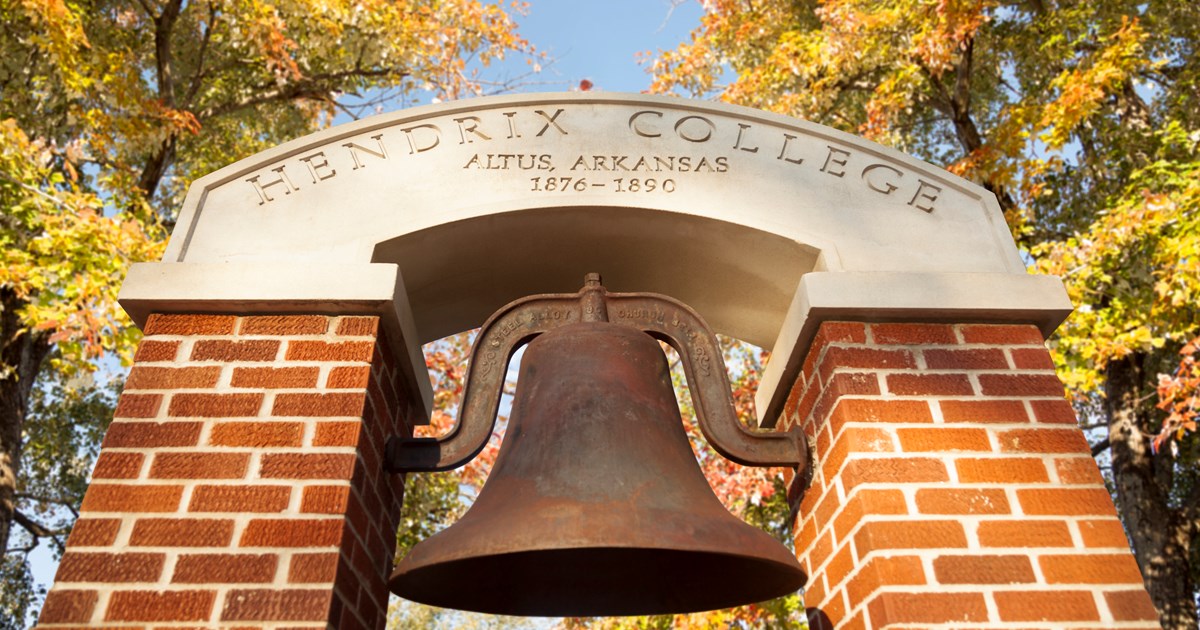 Brenda Norwood Henson, Janice & Byron Mann, Carissa Tarkington will be honored at the March 6 banquet; Reverend Matt Rawle follows with an evening talk on March 6 and a workshop on March 7

CONWAY, Arkansas (November 18, 2022) – Hendrix College will recognize four individuals for exemplary faith-based service and provide opportunities for spiritual growth and lifelong learning through a trio of events scheduled for March 6-7, 2023: The Steel-Hendrix Awards, the Willson Lecture, and the John and Marjem Gill Preaching Workshop.
38e The annual Steel-Hendrix Awards will honor four extraordinary church and community leaders on Monday, March 6 at 5:30 p.m. in the Student Life and Technology Center's Worsham Student Performance Hall:
Brenda Norwood Henson will receive the Mary and Ira Brumley Award for Religious Education;
Janice and Byron Mann receive the Ethel K. Millar Award for Religion and Social Awareness; and
Carissa Tarkington will be recognized as Hendrix College Youth Minister of the Year.
View detailed information on this year's Steel-Hendrix Award winners and book banquet tickets here.
Following the Steel-Hendrix Awards Banquet, the Hendrix College Office of Religious Life welcomes the Reverend Matt Rawle on campus to deliver the Willson Conference 2023 and lead the John and Marjem Gill preaching workshop 2023.
The Willson Lecture is free and open to the public. Rawle, author and current senior pastor of Asbury United Methodist Church in Bossier City, Louisiana, will preach March 6, 2023, at 7 p.m., as part of regular Monday evening worship at Greene Chapel on the Hendrix campus.
On Tuesday, March 7, 2023, participants in the Gill Preaching Workshop will gather in Worsham Hall North at the Student Life and Technology Center. Rawle's theme for the one-day workshop is "Jesus Revealed in an Augmented Age."
8:30 a.m. to 9:00 a.m. – registration and check-in
9 a.m. to 3 p.m. – workshop sessions
The cost of the workshop is $35 per person, which includes lunch prepared by award-winning Hendrix Catering Services. To learn more or register, visit www.hendrix.edu/gillworkshop by Wednesday, March 1, 2023.
About the Gill Presenter and Preaching Workshop
Reverend Matt Rawle was ordained in 2010 as an elder of the Louisiana Conference of The United Methodist Church. He graduated from Louisiana State University and Duke Divinity School, where he was named a Divinity Fellow and received the Fellowship of United Methodists in Music and Worship Arts Award. He has authored or co-authored 11 books, including his most recent, Jesus Revealed: The I Am Statements of Johnwhich will be available at the workshop.
Details on Rawle's theme for the Gill Preaching Workshop: United Methodist Practical Theology is currently lived out in cultural expressions associated with three distinct time periods: the Industrial Age, the Information Age, and the Emerging Augmented Age . Most of our churches commune within the framework of industrial age thinking – investing money in offering plates, recording worship attendance on a pew or registration card, and telephone reminders for Events to come. Fewer of our churches are living in the thinking of the information age – online giving, QR codes for worship attendance, and SMS or email services for sharing programmatic information. Fewer still embrace the current cultural reality of the augmented era – automatic draw from digital currency earnings, geofencing campus or intuitive devotional technology. In this fun, interactive and informative workshop, Matt Rawle will detail why living in the Augmented Age is important for our faith communities and offer practical and innovative steps to sharing Jesus from behind the pulpit and beyond.
John and Marjem Gill's preaching workshop aims to strengthen The United Methodist Church by improving the ability of clergy to proclaim the gospel in a manner suited to the needs of our time and to enhance dialogue and fellowship among colleagues of the clergy. Since 1984, Hendrix College has helped facilitate this annual gathering, providing clergy throughout Arkansas—United Methodists and others—ongoing education and training to become more effective preachers.
About Steel-Hendrix Awards
In 1984, Hendrix College inaugurated the annual Steel-Hendrix Awards to celebrate 100 years of its official relationship with The United Methodist Church. The awards were named in honor of Marshall T. Steel, a prominent minister and former president of the College.
About Willson Lectures
The Willson Lectures were established at Hendrix College in 1956 with the goal of bringing together outstanding speakers to discuss spiritual values, healthy family relationships, and vital issues facing the world today. The Willson Lectures are made possible through the generosity of Dr. and Mrs. Jim Willson, who have established speaking positions at 23 United Methodist colleges across the country.
About Hendrix College
A private liberal arts college in Conway, Arkansas, Hendrix College is consistently recognized as one of the nation's leading liberal arts institutions and is listed in Colleges That Change Lives: 40 Schools That Will Change The Way You Think About Colleges. Its academic quality and rigor, innovation and value have made Hendrix a fixture in many university guides, lists and rankings. Founded in 1876, Hendrix has been affiliated with The United Methodist Church since 1884. To learn more, visit www.hendrix.edu.