heritage conservation conference | Thiruvananthapuram News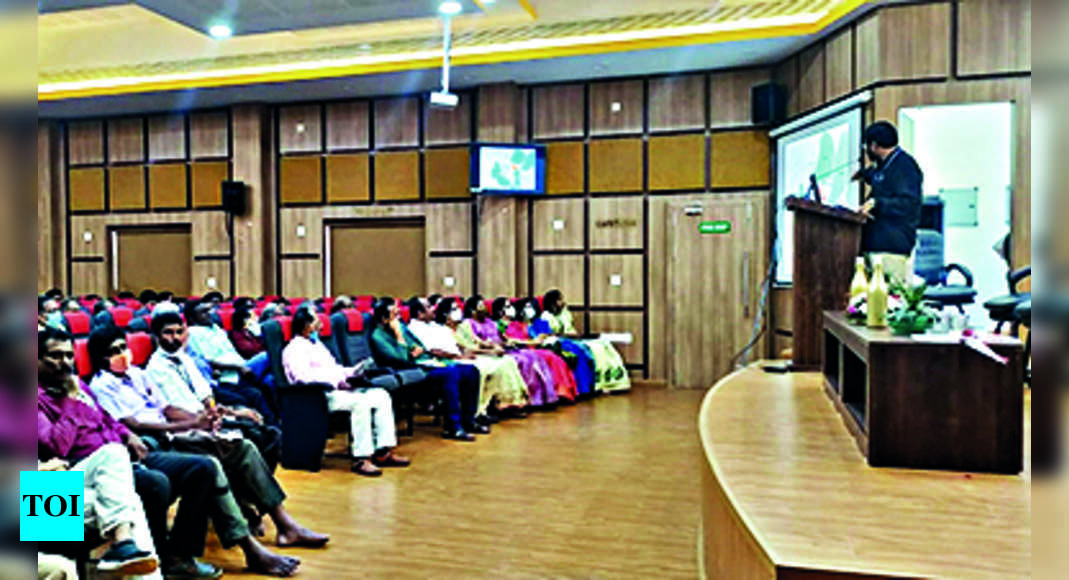 Thiruvananthapuram: 'Kanthalloor Sala' was an ancient learning center located at Valiyasala in the Fort area. The center offered courses in 63 disciplines and even attracted students from other countries. The area takes its name from the institution.
The history of the center was told by Professor N Ramaswamy during a conference on "the importance of Inheritance Conservation' held as part of an outreach program for Fort Area Conservation here Thursday.
It was jointly organized by Art and Heritage Committee and the Department of Town and Country Planning in conjunction with the Department of Architecture at the College of Engineering Trivandrum.
The program was organized with the aim of educating people on the importance of the sustainable conservation of cultural heritage.
According Sharat Sunder R, one of the resource persons, the appearance of the "agrharams" inside the Fort has changed over the years. This is due to the lack of awareness on the construction materials to be used.
For this, they also provided a recommendation for building materials that help maintain built heritage. At the same time, the natural, cultural and artistic heritage must also be conserved.
"Lack of awareness of the structures' historical significance and unique techniques has resulted in the use of incompatible modern building materials. Heritage is not just about monuments; it is much more than that. It must be preserved for future generations. So it is important to increase its lifespan," Ramaswamy said.
There are a few steps that need to be taken to conserve heritage alongside development, including identification of sites, establishment of a heritage cell, use of heritage building stock, incentives for those who preserve heritage structures, creating job opportunities and promoting tourism, the experts opined.
Both sessions covered topics such as the history of Thiruvananthapuram, the fort area, the agraharams, the current status of the existing heritage buildings, the general guidelines proposed by the heritage commission and the typologies of residential buildings.