Journalist and Educator Launches VCU Social Justice Lecture Series | Richmond Free Press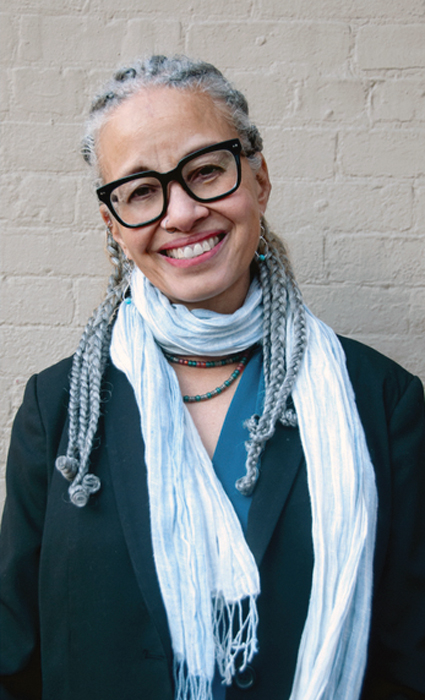 When Linda Villarosa's groundbreaking book, "Body & Soul" was published in 1994, it was the first and only self-help book specifically written to address black women's health issues.
Powered by the National Black Women's Health Project, the book sought to "end the damaging conspiracy of silence about the realities of black women's lives and to give voice to the physical, emotional and spiritual health experiences of black women in today," reads the description of the book.
The nearly 600-page book was and remains direct and relevant in its content – body weight, the reproductive system and menstruation, abortion, fibroids, menopause, emotional pain, safe sex and sex, violence, incest and child abuse, HIV and AIDS.
While writing "Body & Soul," Ms. Villarosa was an award-winning health and science writer and managing editor of Essence magazine. She came to Essence after graduating from the University of Colorado and moving to New York City with the sole purpose of working for the monthly fashion, beauty, entertainment and culture publication founded in 1970 for black women.
The work did not happen overnight.
"I was working for another publication across from Essence, and I kept pitching ideas to them," Ms. Villarosa said. In the late 1980s, she became an editor for Essence and was eventually hired as health editor.
Her decade at Essence set Ms. Villarosa on a path to exposing and challenging the cause of health disparities in American culture. She spent a year at the Harvard TH Chan School of Public Health as a journalism fellow, then earned a master's degree in urban journalism/digital storytelling from CUNY's Craig Newmark Graduate School of Journalism, where she is a professor and journalist in residence.
As an editor for The New York Times Magazine, she writes about race, inequality, and health, and was health editor for Science Times. She also teaches Black Studies and Journalism at City College of New York in Harlem.
Ms. Villarosa's research and reporting on health care disparities will be the focus of her keynote as the inaugural speaker for Virginia Commonwealth University's new Social Justice Libraries Lecture Series at 7 p.m. on October 27 at the James Branch Cabell Library on the VCU campus. . The event is free and open to the public.
Over the past five years, his work has been consistently recognized for journalistic excellence. Ms. Villarosa's 2017 article, "America's Hidden HIV Epidemic," won the National Lesbian and Gay Journalist Award for Excellence in Journalism. In 2018, her cover story, "Why America's Black Moms and Babies Are in a Life-and-Death Crisis," was a finalist for a National Magazine Award. His essay on medical myths was included in The New York Times' 1619 Project.
Ms. Villarosa's recent work also includes the impact of COVID-19 on black communities in America, the environmental justice movement in Philadelphia, and life expectancy in Chicago. His latest book, "Under the Skin: The Hidden Toll of Racism on American Lives and on the Health of Our Nation," came out last summer.
After years of writing about health issues, Ms. Villarosa said the pandemic has forced America to see and address the disparities in health care that negatively impact people of color and to confront to a much more difficult truth. It is not race, but racism that is driving these disparities in health outcomes for blacks and browns.
"During my speech, I plan to discuss this question: In such a wealthy country, where we spend more on health care per person per year – around $12,000 – why are our health outcomes so mediocre?