Lana Cook Detro co-authored the industry leaders default book 'Foreclosure Tails' with its debut at #1 Best Seller on Amazon for Selling and Selling Real Estate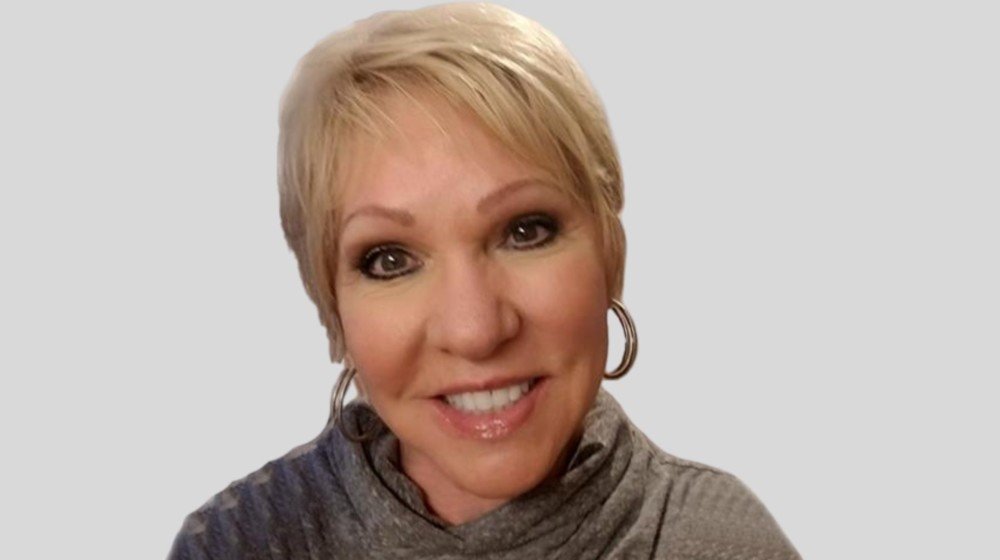 Lana Cook Detro is co-author of Default Industry Leaders' first edutainment book on foreclosures and the real estate (REO) industry.
Default Industry Leaders "Foreclosure Tails" achieved #1 Bestseller and #1 Hot New Release rankings upon its debut in multiple categories including Real Estate Sales & Sales, Development and economic growth, urban and regional economics and econometrics.
Default Industry Leaders Authors in chapter order include Kristen Conti, Lana Cook Detro, Alyson Silverman, Kimberly Brunson, Tammy Seymour, Jennifer Patnode, Louis Fontaine, and Brandy Nelson.
Detro contributed his chapter "Hoarding, Haunting, and Dead Man Walking" to the project, highlighting the side of REO that many don't know.
"Our target audience is very diverse. First, we wanted to give potential buyers, including end users and investors, some perspective on the process," said co-author Lana Detro, principal broker at Ala Carte Realty, Indianapolis, Indiana.

"Second would be our asset managers and clients that we are privileged to serve. We know they have so many choices when selecting agents to sell their properties. by trusting us to manage and sell their assets, they have chosen the best in the industry.As members of Default Industry Leaders, we take great pride in the quality and experience of our members. " she says.

"When Donna Brown and I started DIL 10 years ago, we had a vision of an organization of brokers helping other brokers become the best they could be in an industry that many don't understand. We had no idea of ​​the talent that was going to show up. I'm so proud to be a member of such an amazing group of real estate agents.
The purpose of Default Industry Leaders is to support and encourage other REO brokers, to open doors for new agents who may wish to enter the default segment of the market but have been denied access, and to effectively market Default Industry Leaders to potential customers. and the buying public.
Detro is joined by co-writers Kristen Conti, Alyson Silverman, Kimberly Brunson, Tammy Seymour, Jennifer Patnode, Louis Fontaine and Brandy Nelson.
"Foreclosure Tails: A Day in the Life of an REO Broker" is designed to be both educational and entertaining with real stories and adventures from each of the authors.
Entertainment chapters in order of appearance include Kristen Conti's "Hurry Up and Wait"; "Hoarding, Haunting and Walking a Dead Man" by Lana Cook Detro; "Nine Cops Shot, 8 Chickens Laid, 2 Kicked Out, and a Partridge in a Pear Tree" by Alyson Silverman; "How to Make Friends and Influence Foreclosed Home Buyers in Today's Market" by Kimberly Brunson; "Tails of the Wild" by Tammy Seymour and Jennifer Patnode; "Someone Needs to Clean Up the Mess" by Louis Fontaine and "Challenge Accepted" by Brandy Nelson.
Educational chapters include market updates for each location represented by the authors, client testimonials, and a glossary of industry default real estate terms.
About Lana Detro
Lana Detro is the Principal Broker for Ala Carte Realty in Indianapolis, Indiana, and specializes in REO Bank Foreclosures throughout Central Indiana. Lana began her real estate career in Austin, Texas, where she was introduced to the world of defaults during the S&L "scandals" of the 1980s. She quickly became one of the top real estate agents in the area by servicing and selling foreclosed properties and assisting HUD and other clients with their REO.
With her family, Lana moved back to Indiana, where no one else specialized in REO, and became the go-to for banks wanting to sell their non-performing loans. When the big wave hit in late 2006 through 2008 and beyond, Lana was someone the lending institutions were calling. She studied the market and traveled to banking conferences, investor forums, REO events, and any other place where economists, market experts, and soothsayers gathered.
"Our desire is to be cooperative and to help any other real estate agents who bring their buyers to us and who may need advice on the selling process," Detro said.
Lana has been involved in the Indianapolis real estate community as one of the Founders and President of the Indiana Association of Independent Real Estate Brokers, Chair of MIBOR's Downtown Division, Eastside MIBOR Board of Directors and member of the professional standards committee. Lana is a member of the Metropolitan Indianapolis Board of Realtors, National Association of Realtors, Indiana Association of Realtors, and co-founder of Default Industry Leaders, a national organization of real estate professionals involved in REO.
Lana has partnered with the Indiana Neighborhood Housing Partnership to teach homeownership to new buyers. Lana was also nominated for the National HOPE Award for her outstanding work with minority buyers.
"After all these years in real estate, I am always excited every time we find a buyer for 'his' house. I don't want this thrill to stop!

"As real estate professionals, we are not fortune tellers, but we are experienced agents who have been doing it for years. We study trends and know where the market is heading, even when other we poop and then get caught off guard when the inevitable starts to unfold," Detro said of the current state of the Indiana real estate market.

"The timing is always a little different across the country. Some states reflect changes a little faster than others, but everything moves in cycles. Right now the real estate cycle is down," she said.

"We're seeing homes stay on the market for much longer, prices are reduced, and the flood of multiple offers has died down," Detro said.

"In other words, there is a hint of a return to a more normal market. As we navigate this time, just remember what every default agent knows, 'what goes up' must come down. Historically , the cycle changes approximately every 10 years. So hang on for the ride during this correction because it is coming. In the meantime, we will continue to navigate this strange beast together.
About Default Industry Leaders
Default Industry Leaders is a non-profit organization. All proceeds from this book will be donated to charitable causes.
Features and Benefits of DIL for Professionals:
• Networking nationwide with the most experienced REO/Default Realtors at all conferences, gatherings and events.
• Several exclusive (internal) networking events give you the opportunity to interact with REO suppliers and decision makers.
• Exposure to our agent directory (which can also help your SEO presence online)
• Interaction with REO/Default leaders on our website and Facebook group.
• Our website and our Facebook page will give you the opportunity to stay up to date with all the latest news related to REO/Default.
• Help contribute to our many charitable causes to feed the hungry, help women's shelters, donate to disaster areas and care for our soldiers.
Learn more about default industry leaders.
Media Contact
Company Name: A la carte real estate
Contact person: Lana Cook Retro
E-mail: Send an email
Call: (317) 509-6797
Country: United States
Website: https://www. AlaCarteRealty.com