Led by Pieter Coetze, Nine South Africans reserve Worlds Spots at Champs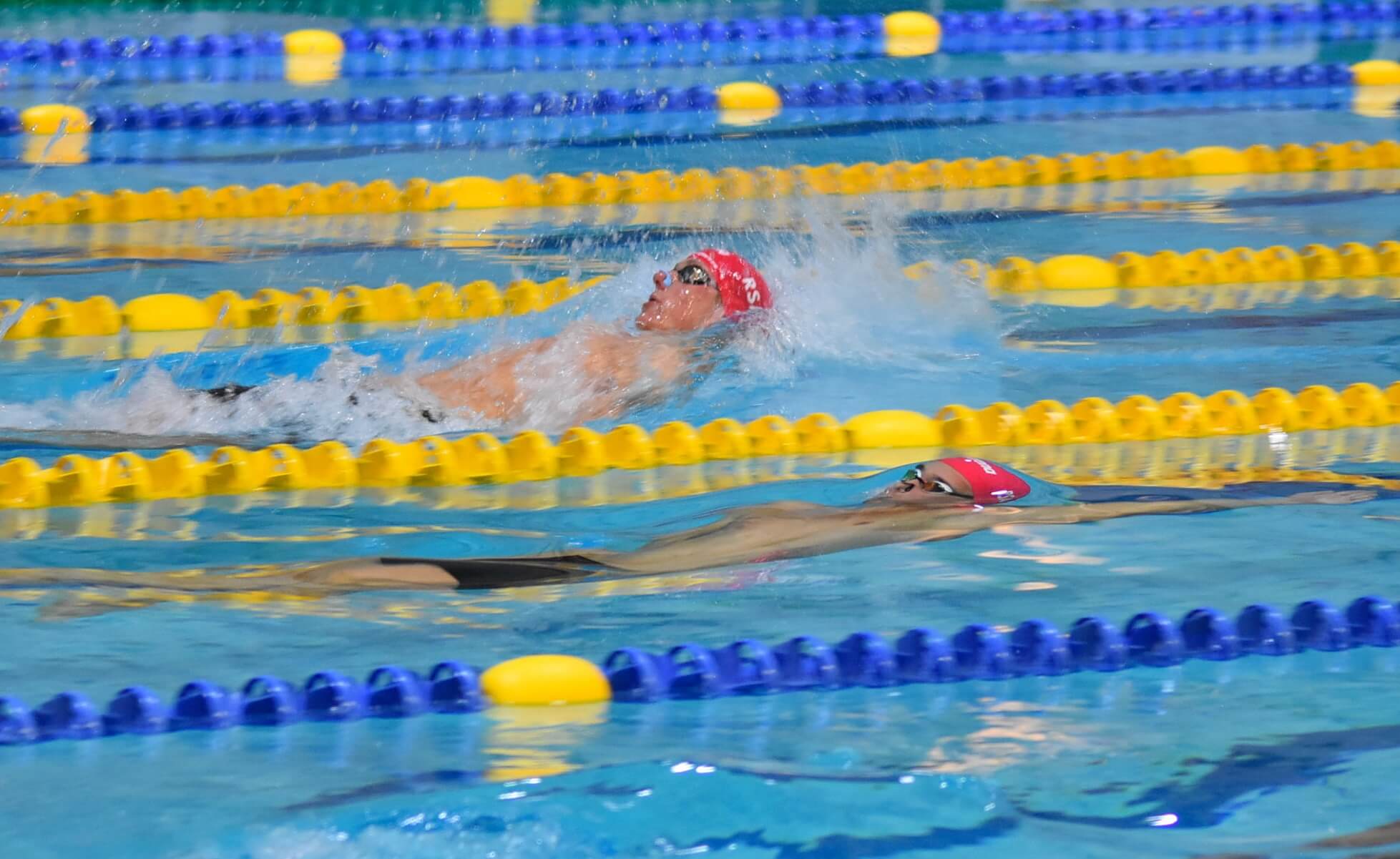 Led by Pieter Coetze, Nine South Africans reserve Worlds Spots at Champs
Pieter Coetze earned automatic qualifying times for the 2022 World Championships in four events at the SA Swimming Championships in Gqeberha last week.
Coetze and eight other swimmers clocked 17 automatic qualifying times for Worlds in Budapest and the Commonwealth Games in Birmingham, England. The group ran the gamut from Olympic champions like Tatjana Schoenmaker and Chad le Clos to junior swimmers who rise quickly like Matt Sates and Lara Van Niekerk.
First Coetze, who has established himself as a competitor in the backstroke events this summer. He won the 100m backstroke on the first day of competition, with a fastest time of 53.96 seconds in the preliminaries, to earn an automatic cutout. He set a time of 22.15 seconds ahead of Aquatics Gauteng Tshwane's 200 freestyle relay and then won the event in 22.34 seconds.
He added a back cut of 50, his best time a 24.94 from the preliminaries. He skipped the 200 backstroke final to focus on the 50 freestyle, but still reached Cup A in a time trial, clocking 1:56.92. His previous best from last summer was 1:58.33.
"It was a bit quicker than I expected because for these trials I did more sprint training for the 100 and the 50 so to get the 200 and get it comfortably was very nice," Coetze told Swimming South Africa. "It wasn't unexpected – I was going – but doing a 1:56 was crazy so I'm really happy with that."
Matt Sates continued to do his usual part in dominant form. He started the competition winning the 400 individual medley in 3:49.37, a cup B. He also won the 100 freestyle in 48.97, a cup B. He also finished second to Le Clos in the 100 butterfly in 52.06.
The University of Georgia freshman threatened his personal best in the 200 freestyle clocking 1:46.15 on day two of competition to earn an A cup, just 0.04 off his best time. He added an automatic cut in the 200m individual medley, in 1:58.37.
"I'm very happy with it," Sates said. "Coming back from America and resuming the long course is a work in progress."
Le Clos is guaranteed to swim the 100 and 200 flies in Budapest. He is a double world champion in both distances. Le Clos moved up from the third seed in the 100m preliminaries in 51.88, crushing Sates to the wall.
"Matt is a superstar," said Le Clos. "Of course I was happy to get the win because it was a pretty close race. I was nervous, I knew he was coming at me because he finished like a beast in the last two races… but I'm very happy with the win and hope we can both move on in this event .
Le Clos blitzed the field in the 200 butterfly, winning in 1:55.75. He also won the 50m butterfly in 23.93, three tenths off the automatic time.
The men's 50m freestyle proved a farewell race for the Olympic finalist Brad Tandy, who finished third. In between was Michel Houlie in 23.01 seconds. It won't get her to Worlds, but her winning time in the 50 breaststroke of 27.22 will.
The women's competition, which will send five to Worlds, provided the most intrigue. It started when Lara van Niekerk first met Schoenmaker in the 50m breaststroke. Both times were under the FINA A standard, but 18-year-old Van Niekerk hit the wall first in 30.60 seconds, with Schoenmaker 0.27 behind.
Schoenmaker won her victory two days later in the 200 breaststroke, the event in which she is the defending champion. She went in 2:24.01, and she and fellow Olympic finalist Kaylene Corbett (2:24.66) are bound for Budapest.
In the 100 breaststroke showdown, however, a dejected Van Niekerk upset the silver medalist from Tokyo with a time of 1:05.67. She and Schoenmaker's time of 1:06.06 earned her places at Worlds.
"I expected 1:05 but not as fast," Van Niekerk said. "I was expecting a time of 1:05.9 so I'm super happy. I surprised myself and I think of many people in the stands. I was very nervous before, knowing that she is an Olympic silver medalist in the 100m and she is always very strong to come back. I always go fast so I knew coming back I had to switch gears and do my best and keep holding on so I'm really happy.
Aimee Canny started the competition going to the worlds in the 200 freestyle with a time of 1:58.34 under the A standard. The Olympian from Tokyo and the commitment from the University of Virginia also won the 100 freestyle in 54.71 , just 0.46 from the automatic cut.
She will be joined by sprinter Emma Celius, who took two risks to get cut automatically. The 25-year-old won the individual event in 25.08, 0.04 on the A standard, but led the KwaZulu Natal 200 freestyle relay in 24.95 to officially qualify.
The competition offered a chance to a handful of international swimmers. British swimmer Max Litchfield finished second in the 400 free, 200 free, 200 IM (all in the US) and 200 butterfly (at Le Clos), all in strong thinking times for Worlds. indian swimmer Anish Gowda won the men's 800 freestyle.
South African qualifiers for Worlds/Commonwealth Games
Aimee Canny (women's 200m freestyle)
Emma Chelius (women's 50m freestyle)
Kaylene Corbett (women's 200 breaststroke)
Tatjana Schoenmaker (women's 50, 100 and 200 breaststroke)
Lara van Niekerk (women's 50 and 100 breaststroke)
Pieter Coetze (men's 50, 100 and 200m backstroke and 50m freestyle)
Michael Houlie (men's 50m breaststroke)
Chad le Clos (100 and 200 butterfly men)
Matt Sates (Men's 200 Freestyle and Men's 200 IM)