Professor Pankaj Chandra, VC of Ahmedabad University, delivers a lecture at KU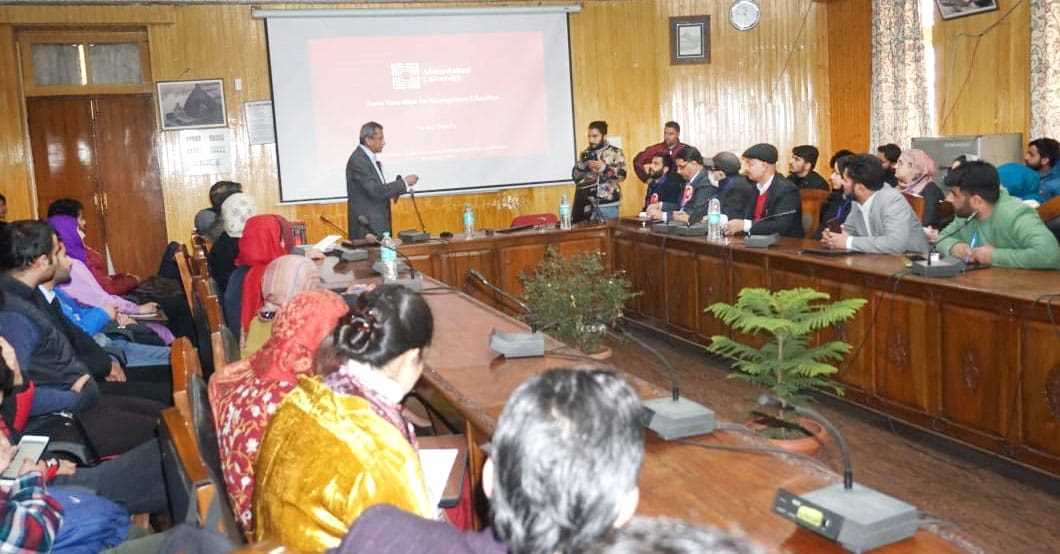 The Department of Management Studies, University of Kashmir organized a special lecture by Professor Pankaj Chandra, Vice Chancellor of Ahmedabad University on "Paradigm Shift in Management and Governance".
Professor Chandra was Director of the Indian Institute of Management Bangalore, Professor at McGill University and IIM Ahmedabad, and Visiting Professor at the University of Geneva.
In his comprehensive lecture, Prof. Chandra dwelt on the topic at length and highlighted the upcoming areas and related challenges facing various countries and institutions. It also provided students with insight into how they can excel in an environment of challenges and complexities.
Professor Chandra explained the role of upgrading pedagogy and the management curriculum to "keep it relevant", while providing students with insight into the skills and competencies required to excel in the world of business management. company.
Professor Iqbal Ahmad Hakim, Head of Department of Management Studies, welcomed Professor Chandra and said it was a great moment for the department to see him interact with his students.
"Such interactions are vital for the growth and development of the institution and for enhancing the learning experience and broadening the horizons of management students," Professor Hakim said.
The lecture was followed by a question-and-answer session.