San Antonio's Twig Book Shop founder in Pearl, Harris Smithson, has died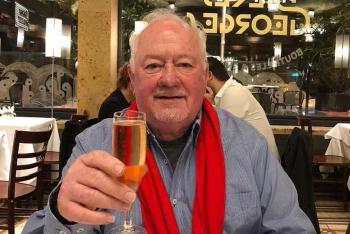 Harris Smithson was one of San Antonio's most prolific bookstore owners, a legacy that began in 1972 with the first L&M textbook store behind San Antonio College and continues today with The Twig Book Shop at the Pearl.
Smithson's story ended at his lake house in Horseshoe Bay on Sunday when he died, his daughter Shannon Oelrich and son Blake Smithson by his side, a month after being diagnosed with metastatic brain cancer. He was 76 years old.