WBU's Slavery, Race and Memory Project Hosts Spring Conference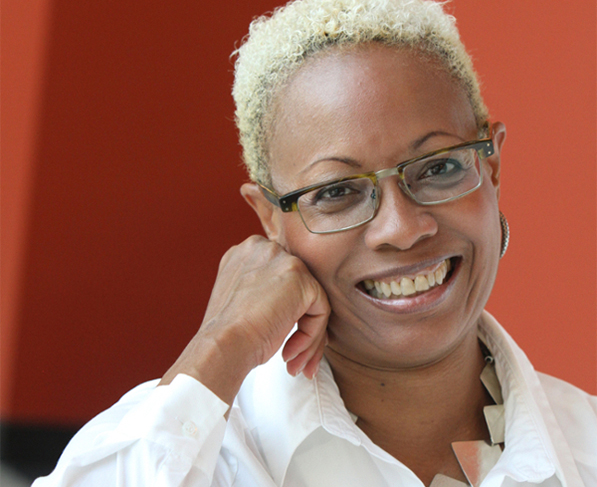 Emory University law professor Dorothy A. Brown will deliver the Wake Forest University Slavery, Race and Memory Project's annual spring lecture at 6:30 p.m. on Tuesday, February 1.
The virtual event is free and open to the public, but registration is required. To register for the event, click here.
Brown, Asa Griggs Candler Professor of Law at Emory and advocate for economic and social justice, will discuss her book, The Whiteness of Wealth: How the Tax System Is Impoverishing Black Americans – and How We Can Fix It.
Brown is a nationally recognized scholar of tax, race, and class policy and has published widely on the racial implications of federal tax policy, according to her page on Emory's website.
She is highly sought after for her expertise in workplace inclusion issues, a respected speaker in the legal community, and a regularly engaged expert by outlets such as Bloomberg, CNN, National Public Radio, The New York Times, National Law Review and Forbes.
Brown joined the Emory faculty in 2008, focusing on federal tax law and critical race theory in her coursework and scholarship. Prior to teaching at Emory, she taught at Washington and Lee University School of Law and served as director of their Frances Lewis Law Center. She has also taught at George Mason University and the University of Cincinnati.
She received her JD from Georgetown University Law Center, her LL.M. with a concentration in tax law from New York University School of Law, and her BS from Fordham University. Prior to becoming a law professor, she worked as counsel to J. Stephen Swift of the US Tax Court, as an associate at Haynes & Miller in Washington, DC, and as an investment banker at Drexel, Burnham & Lambert in New York. She also served as Special Assistant to the Federal Commissioner of Housing for the US Department of Housing and Urban Development.
Slavery, Race and Memory Project Steering Committee Co-Chairs Kami Chavis and Dean Franco are pleased to have Brown as a guest speaker in 2022.
"The WFU Slavery, Race and Memory Project is delighted to welcome Professor Dorothy Brown to discuss her book," said Chavis, Vice Provost and Faculty Member of Wake Forest School of Law. "The economic fate of black families is inextricably linked to American tax policy. His book details this problem by skillfully demonstrating how we can fix our system to improve economic inequality.
Franco said people often talk in general terms about structural racism when they're really referring to ways in which inequity is encoded in abstruse politics.
"We need experts who can decode this inequity, and Dorothy Brown is doing just that," said Franco, professor of literature and director of the Humanities Institute. "By her own account, she herself was unaware of how a whole host of unfair assumptions about race, class and family were enshrined in tax law, but – as is often the case with structural racism – she came to see him hiding in plain sight. .
"Brown's book and speech will help us understand how racial assumptions are embedded in our policies," Franco continued. "She shows us how a researcher can direct field expertise, whatever the field, towards fairer futures."
For more information, please contact [email protected]badwfu.edu or Laurie D. Willis at [email protected]badwfu.edu or 336.549.1994.