We won't let Germany 'teach us about democracy' and 'spit in our face', says Polish PM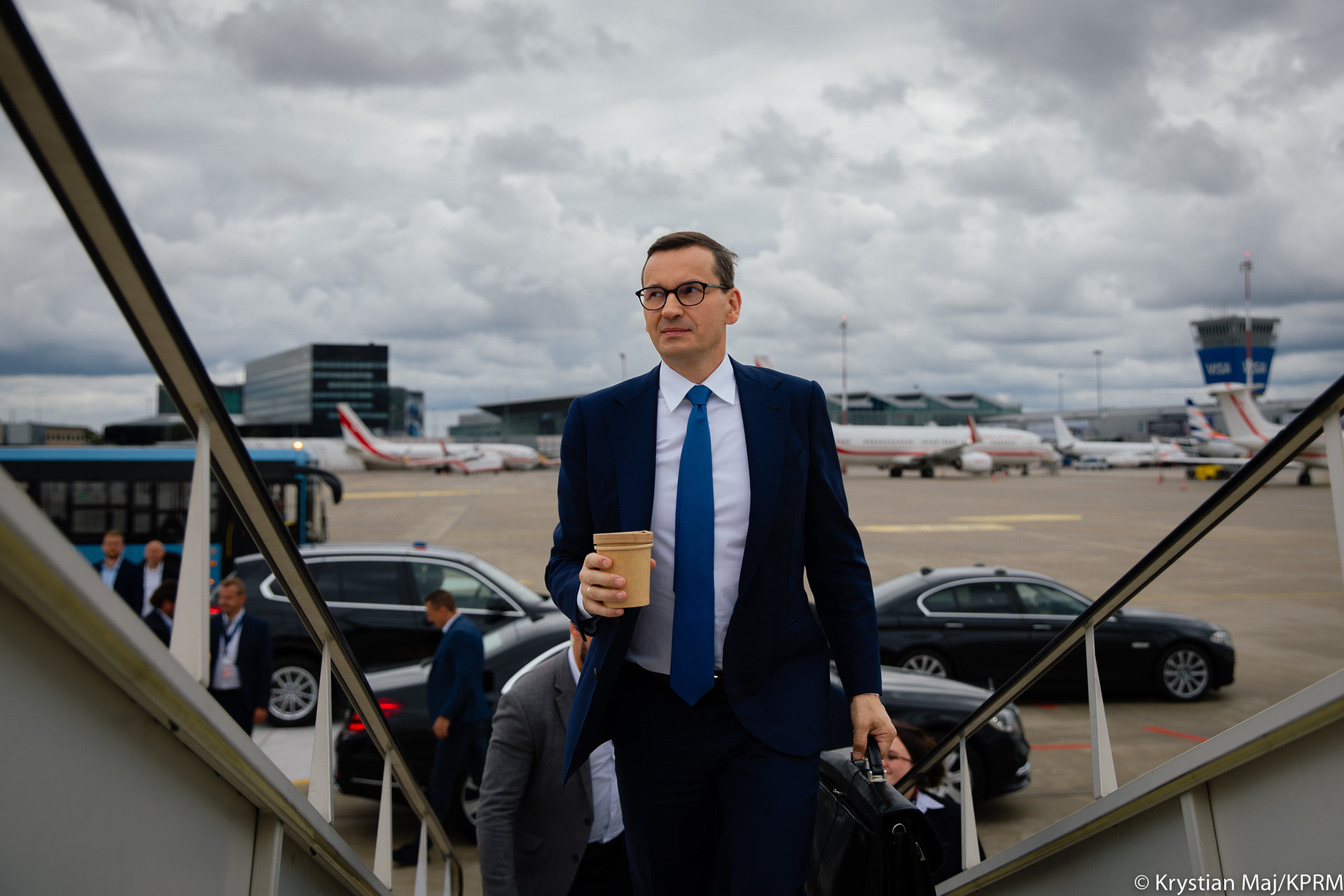 Poland's prime minister condemned Germany for "teaching us about democracy", which he says is being done to distract from Berlin's failed energy policy. He warned that his Law and Justice (PiS) government would not allow the Germans to "spit in our face".
During a speech in Brańsk, a town in eastern Poland, Mateusz Morawiecki said that "we are the victims of this [energy] policy, Putin's policy with the German government. They have to be reminded of this, because their climate policy is in ruins, it is a big failure, a failure of the German government".
"And they are shamefully trying to change the subject today," the Prime Minister added. "We've had enough of these lectures from Germany, enough of being lectured about what democracy is, what the rule of law is."
Poland was "one of the first states in the world to build democracy", he said, noting that its parliament, the Sejm, dates back to the 15th century.
Morawiecki then immediately recalled how, a few years ago, the German drama series generation war has been diffused. The show, which was set in the Nazi era, sparked outrage in Poland over the depiction of underground Polish Home Army (AK) soldiers – who fought against the German occupation – as anti-Semites.
"How insolent to show AK in a bad light, our most sacred heroes, who fought for freedom," Morawiecki said in Brańsk. "They [the Nazi Germans] – these torturers, these criminals – must be condemned, and their grandchildren have the audacity to make such a film.
"Now there's less talk about this movie, but that's because the Law and Justice government doesn't and will allow it to be spat in the face," he added.
His phrase echoes one used in a famous poem and song by Polish writer and independence activist Maria Konopnicka, which was written in 1908, at a time when part of Polish territory was under German rule. "No German will spit in our face," says a line from his work Spin.
Court orders German TV channel to apologize for portraying Polish resistance fighters as anti-Semites
Poland's PiS government has long criticized Germany's dependence on Russian energy resources, and in particular its Nord Stream gas pipelines. Since Russia's invasion of Ukraine, Warsaw has argued that its concerns are fully justified.
In recent weeks, figures in Poland's ruling camp have intensified their anti-German rhetoric, with PiS chairman Jarosław Kaczyński warning of a "German-Russian plan to rule Europe" and accusing the domestic opposition of work as a fifth column to "subjugate Poland".
They suggested that EU concerns over the rule of law in Poland are simply part of political efforts to overthrow the Polish government. In a speech last week, German Chancellor Olaf Scholz backed strong EU action to uphold the rule of law, specifically mentioning Poland and Hungary.
The PiS also announced last week that it would seek war reparations from Germany to cover around $1.3 trillion in losses caused by occupation from 1939 to 1945.
Polish government steps up anti-German rhetoric ahead of re-election
Main photo credit: Krystian Maj/KPRM (under CC BY-NC-ND 2.0)
Alicja Ptak is an editor at Notes from Poland and a multimedia journalist. She previously worked for Reuters.